Dunham Gardens, Kingston upon Hull
Dunham Gardens, Kingston upon Hull
Cost of Living - useful information for residents 
Citizens Advice Bureau Hull - general and specialised advise service:                                                                                                  0800 144 88 48 https://www.hullandeastridingcab.org.uk/
------------------------------------------------------------------------------------------------------------------------------------------------------------------------------------
Dunham Gardens is a private residential estate situated in the Sutton Park area of Hull and lies just six miles north of Hull's city centre. Hull is a bustling city with excellent facilities and services inlcluding shops, theatres, cinemas, museums, art galleries, the marina and other marine attractions. The city is surrounded by attractive countryside and within a few miles of coastal resorts. Dunham Gardens is well serviced by regular buses which run to and from the city centre.

The accommodation, set in landscaped gardens, is built in clusters within an area of linked footpaths which provide access to the nearby shopping centre, church and school. There is ample car parking for residents and guests and a limited number of garages are available for rent.

The accommodation, all of which is let unfurnished, comprises 35 purpose built self contained studios and one bedroom apartments, each enjoying the advantage of double glazing, gas central heating and hot water, and individual telephone and TV aerial points. Dunham Gardens also has a small number of studio flats.
Each unit has an Emergency Call System which is monitored 24/7 to give security and peace of mind.

To arrange a visit please contact our Scheme Manager, Emma Pickering on 01482 825407 or contact our Head Office on 020 7440 9440.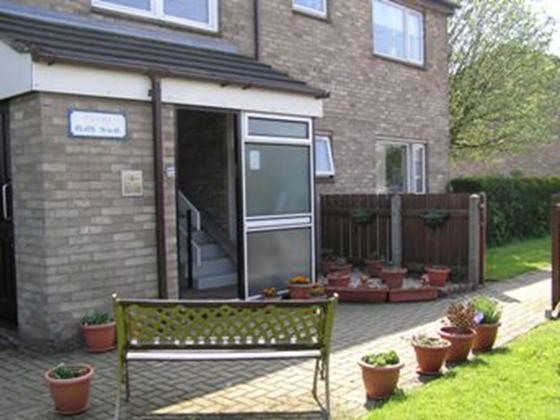 Dunham Gardens,
Clarondale,
Sutton Park,
Hull,
HU7 4AS

Follow this link to download a Scheme Brochure

Follow this link to download a Guide to Sheltered Housing
 
Follow this link to download an Application Form

Follow this link to download an Allocations Policy

Follow this link to download a Complaints & Appeals Policy 
 
Follow this link to download an Equal Opportunities in Housing

Return to list of sheltered housing schemes