Coronavirus Update - Monday 30 March 2020
Given the current situation regarding Coronavirus and guidance from the government we have adopted alternative working arrangements at Head Office. We will do our utmost to maintain service delivery during this escalating situation but the safety of our residents and staff is our top priority.
We want to play our part to reduce the risks and urge you to follow the Government's advice.
During this period please help us by the following:
When contacting us please ensure that you leave a current contact number. If you are reporting a repair please let us know if you are self-isolating. Please be aware that non essential repairs will not be prioritised during this period.
The following link to the Government's website provides extensive updates, information and guidance.
https://www.gov.uk/government/topical-events/coronavirus-covid-19-uk-government-response
We know that everyone associated with THA will do their utmost to help in these uncertain times and hope everyone stays healthy and safe.
Please see the link below to responses to some Frequently Asked Questions from THA residents which you may find helpful.
Frequently Asked Questions for THA Residents – Coronavirus
.......................................................................................................................................................
In addition to our family housing we provide sheltered housing for over 300 retired people in Birmingham, Brighton, Christchurch, Croydon, Hull, Paignton and Stoke-on-Trent. 
Starts at Home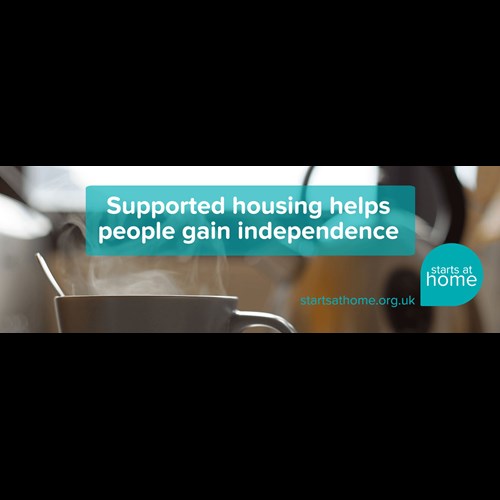 In August last year, we joined in celebrating the fourth Starts at Home Day. This National Housing Federation event sees hundreds of housing association staff and tenants from across the country showcase the value of supported housing.
In 2019, THA had a number of events of varying sizes running across its sheltered housing schemes with the largest taking place at Peter Kennedy Court, Croydon. This well attended event saw tenants coming together to enjoy each others company and refreshments whilst sharing their stories of why sheltered housing mattered to them.
Kevin Turner, Housing Services Director who attended the event on the day and shared in the tenant's stories said, "The Starts at Home event is a great reminder of the excellent work and support offered by supported housing such as this. It's been humbling to hear of the difference that we have been able to make to some peoples lives by offering them a home and it's inspiring to see the positive changes this type of housing can and does have on people."
Some tenants from the scheme who shared their stories are featured on the Starts at Home website and their stories can be found by visiting:
https://startsathome.org.uk/stories/mrs-howards-story/
https://startsathome.org.uk/stories/bella-and-magdalenes-story/
We're already looking forward to the next Starts at Home Day, which will take place on 28 August 2020. For more information, please speak to your Housing Manager.
Annual Report 2018/19 and Christmas Newsletter 2019
Both our Annual Report 2018/19 and Christmas Newsletter 2019 are now available (via links below). These have been sent to all tenants.
Annual Report 2018/19  Christmas Newsletter 2019
Data Protection Update
On 25 May 2018, the General Data Protection Regulation, or GDPR, came into force, replacing the Data Protection Act of 1998. Our Statements and Policies can be found on the About Us page of this website.