Old Etonian Housing Association
Old Etonian Housing Association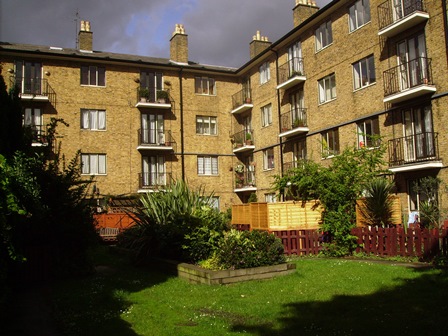 Teachers' Housing Association are managing agents for Old Etonian Housing Association (OEHA).

OEHA was established in 1937. Its objective is to provide housing for those in need in Islington and surrounding boroughs and it has a particular interest in assisting teachers in housing need. The Committee of Management is enthusiastic and committed to ensuring that an efficient and responsive service is provided to the Association's tenants. OEHA has commenced a project to provide housing for teachers employed at Holyport College, Windsor.

The Association is a registered charity and is registered with the Homes and Communities Agency (L2000) and with the Financial Services Agency under the Industrial and Provident Societies Act (No 12223R). It is also affiliated to the National Housing Federation.
The Association provides 40 flats at Eton House (pictured above) in Islington and has a small number of additional flats in street properties. Applications are considered from teachers employed in Islington schools for these properties. To obtain an application pack, please contact Teachers' Housing Association on 020 7440 9440 or email us at
enquiries@teachershousing.org.uk
Board Members 
Mr M Parish (Chairman) 
Mr B Cairns 
Ms N Powell
Mr T Mitcheson
Ms S Taylor 
Mr H Harries 
Mr P McKee 
Mr A Watt 
Mr L Sallas